Finally received the replacement ZG DB windshield, installed, and provided the extra wind deflection as advertised at high speed while tucking. However, there are two concerns:
1. Quality of craftsmanship/finish is lacking. There are numerous pitting on the windshield that should not had passed QC. Mine is dark smoke and it stood out fairly well. In the clear or light smoke variety, I want to say the pitting has got to be an eye sore.
2. The windshield is thinner compared to the OEM windshields. By this I meant not only the stock OEM windshield but the "sport" and "touring" windshield offered by Kawasaki. Due to the ZG DB windshield being thinner, I can actually see it moving buckling at speeds from 80-105mph. I didn't see the same effects when the OEM shield was put on.
Overall, it performed as advertised (additional wind deflection) but it's lacking in the finish/craftsmanship department. A friend came over to check out the windshield after I took it on the highway and he immediately took notice to the pitting on the lower portion and sides of the windshield.
Update:
Due to the amount of pit markings on the shield, I had taken it off and replaced with stock shield. At high speed, I am afraid the pit marks along with the buckling under wind pressure may cause the shield to shatter. You can see in the pictures that some of the pits are easily detectable and rather large. Whether or not this will add instability to the shield is a personal opinion. This is strickly my personal opinion but I would rather be safe than sorry.
Here are the picture of the standard stock OEM shield, notice the smooth shield without pittings:
Here are the pictures for the ZG DB with pitting marks all over the shield, normally from a manufacturing standpoint; this is and should be consider DEFECTS: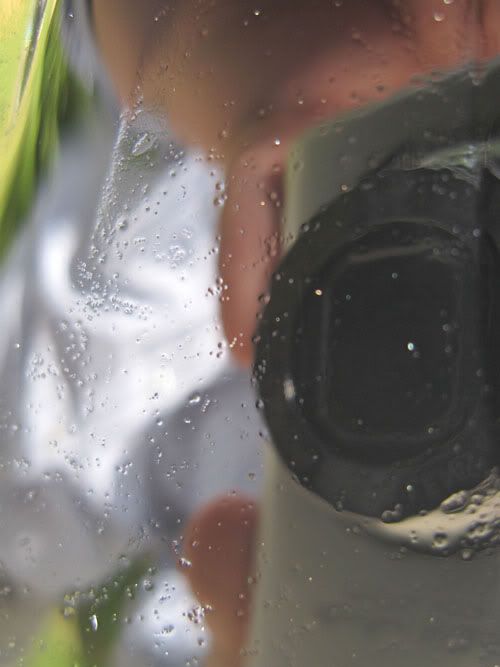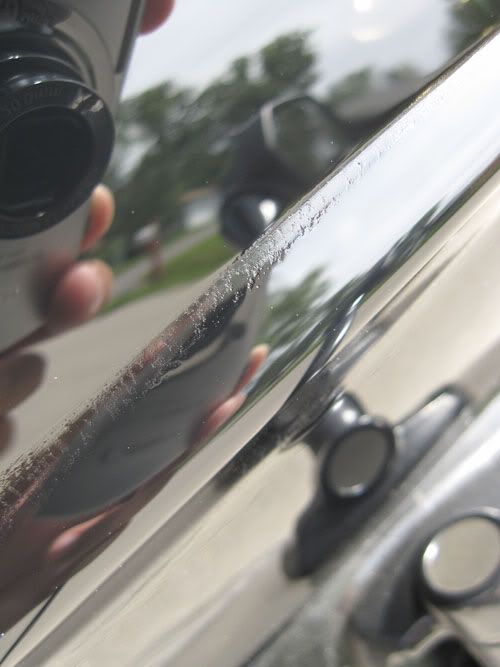 Here is the comparison of the two shields so you get a better idea of what BEFORE and AFTER look like: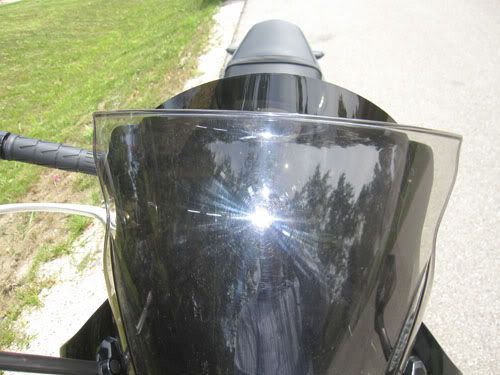 Finally, see how much thinner the ZG DB shield is in comparison with the OEM: