Discussion Starter
•
#1
•
Been on it for 2 months now. Mostly the Dragon or Cherohala which is right down the road. Hope to have it as long as my last GSXR(12+yrs before selling it).
Snag'd it cheap being an insurance total.
128.17hp on the Dyno at Wheelers Perfomance here at the Dragon. He remapped the stock PC for the pipe which included 4 dyno runs. I used to race wera superbikes back in the day, so I'm used to these dang peaky inline 4s.
Hot Bodies pipe
Plug'd PAIR
Shortie levers
Sliders
-2 teeth up front 520 chain kit(alum rear. changed gearing from 186mph topend to a more realistic 155.4mph)
New BT016s(on my 2nd front already)
Rear cowl
Repaired the bodywork
Almost done with the changes/mods.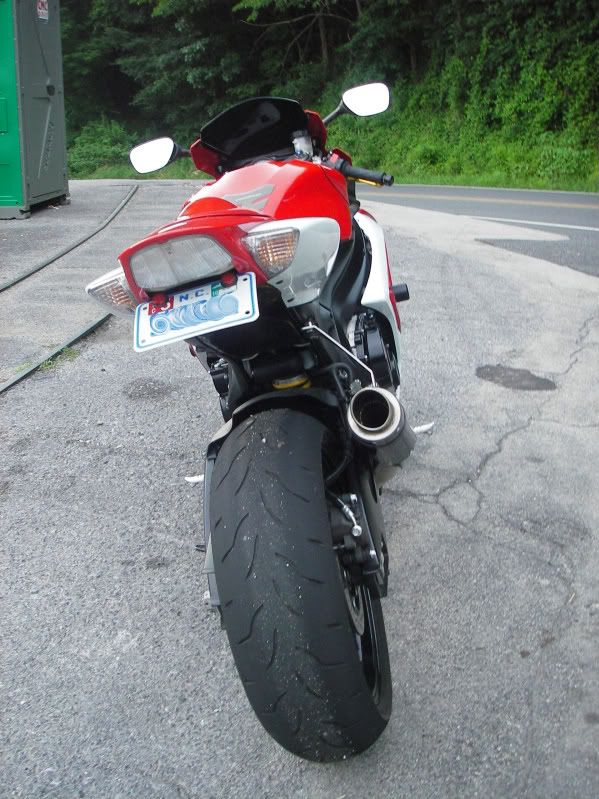 Not long after I got it. Too far over the line. Its the photographers fault..
. I pulled it down more and that brought in my turning raduis. I can see thru the turn tho.