For sale: Penske 8981 for Ninja 650R or ER-6n
Double + Ride Height adjustable with remote reservoir and long hose. On the min length setting, eye-to-eye is right about 11" or just slightly over. 12mm of height adjustment available.
Sprung for 150 lb rider which I think equates to about a 1150 lb spring.
Purchased used in July 2009, 3K miles this owner on an '09 ER-6n. Includes rubber mounts and clamps for res. *Asking $450 + shipping.
Also available is a shortened kickstand from an '09 ER-6n. *$20 shipped.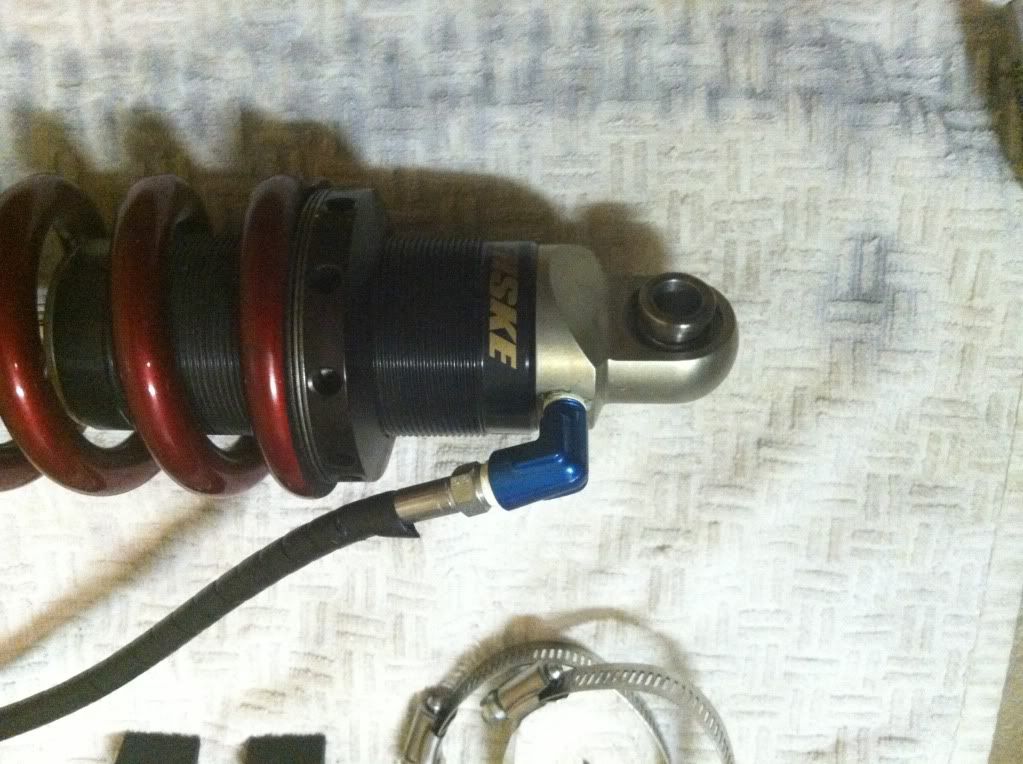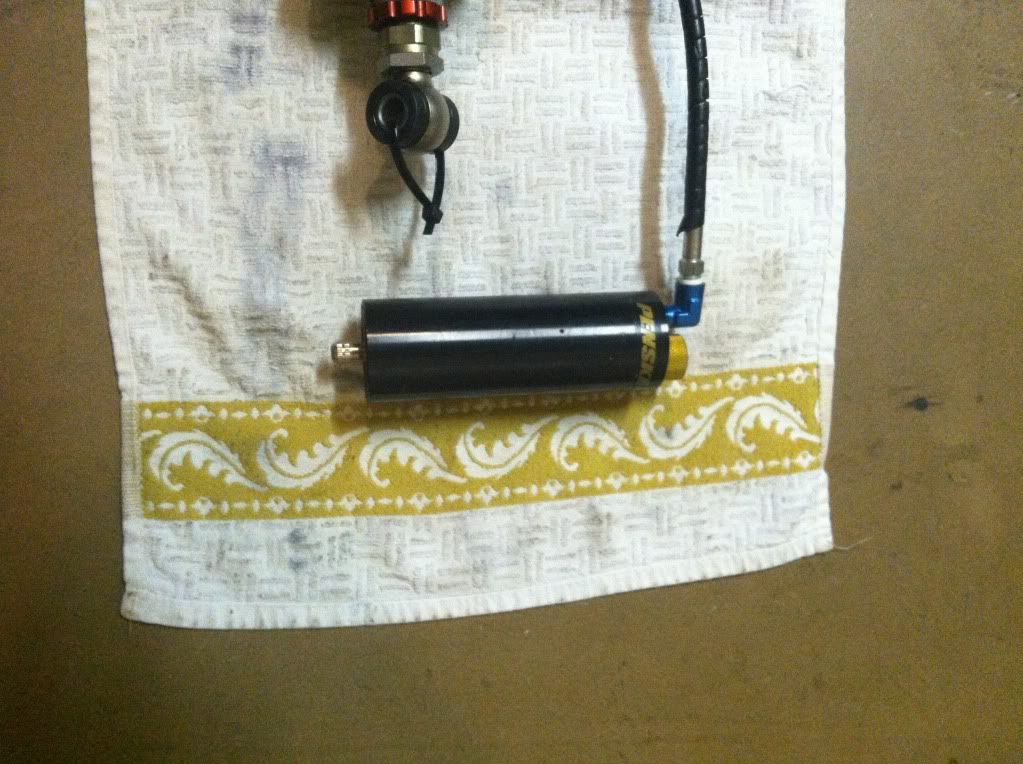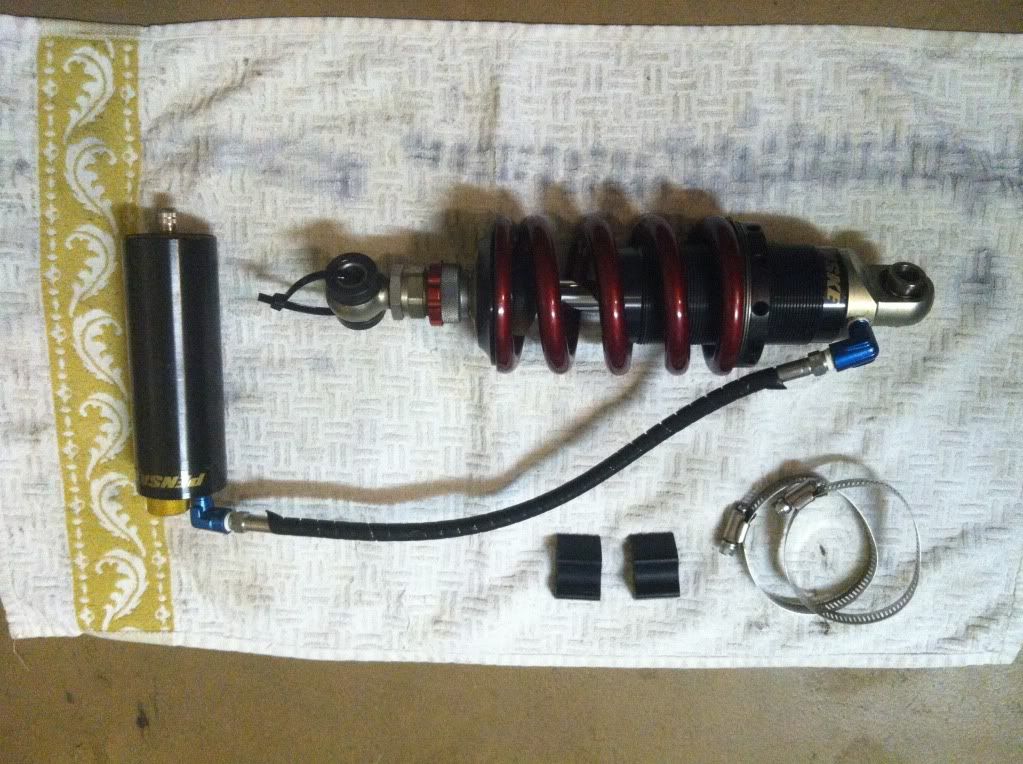 Kawasaki Ninja 650 650R EX650 ER6f ER-6f ER6n