There's incredibly little storage on a ZX-14R. Literally none for anything other than the OEM tool kit. I've always wanted to use the pillion cowl but needed some ability for basic storage. Just to get a .25 cubic feet, I wrapped a bungee around the pillion. Then my brain eventually figured out with a little ingenuity I could have my cake and eat it too.
This type of modification I'm sure can be done on bikes with a similar seat style.
Primary goals: create storage area, install pillion cowl, retain ability to carry passenger
secondary goals: reduce weight
I procured a second seat for this modification. I can swap the original seat for passengers. There's enough room for my tire repair kit, and a small lunch container, and maybe another small item. I'm not quite done with the mod, but this is a point I'm going to start using it.
These two pics show how it works. I cut the seat foam with a sharp knife, and back cut under the seat. I can push this down with the pillion cover installed and put or pull things out of the storage area. The hole also allows for me to remove the seat, and access any contents if necessary.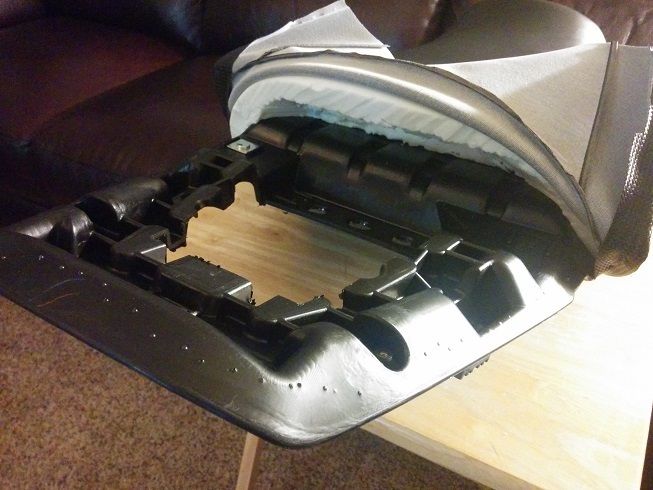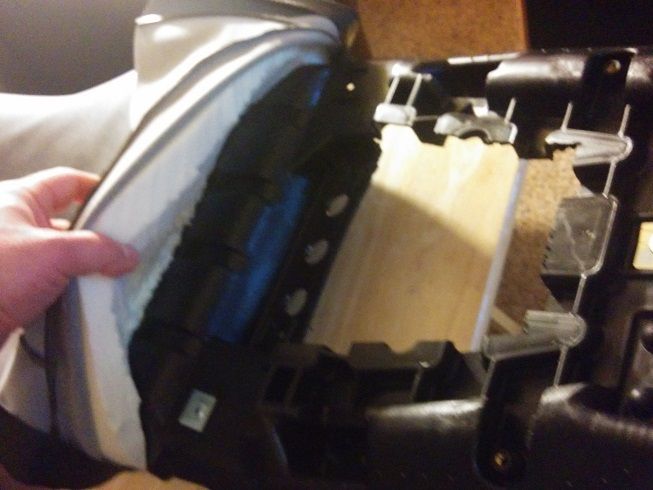 The seat I bought had been damaged, and I had to repair the plastic area the latch bracket mounts to. I used a soldering iron and melted the plastic back into rough shape. I sanded it and drilled the hole. Works great!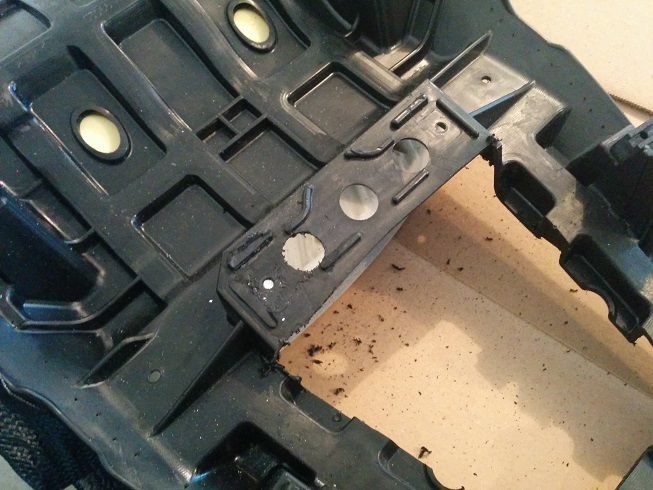 Before installing pillion cover
Here's a pic with the pillion cover installed, and the access hole I cut in the seat bottom. NOTE the access hole in the bottom is only needed if something gets lost or stuck. Primary access is by pushing down the back seat. I can put my hole arm into the storage area.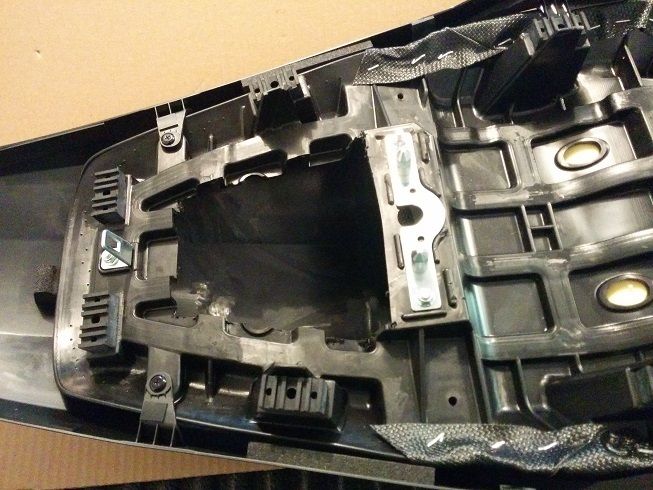 Modded seat installed - goals met!