I don't know how much attention this thread will get, but it's here now and I'm sure it'll grow with each uninsured wreck or hooligan ready to show his/her true self. I became a fan of naked bikes after receiving a wrecked 2001 Honda CBR F4i. It turned into a naked stunt bike. I then lost my side plastics to my 2013 650 and converted. In August of 2013 I bought my buddy's 2005 Z1000. When I walk into a dealership I immediately gravitate towards the naked bikes. Here's my 2013 as it sits. Constantly evolving though.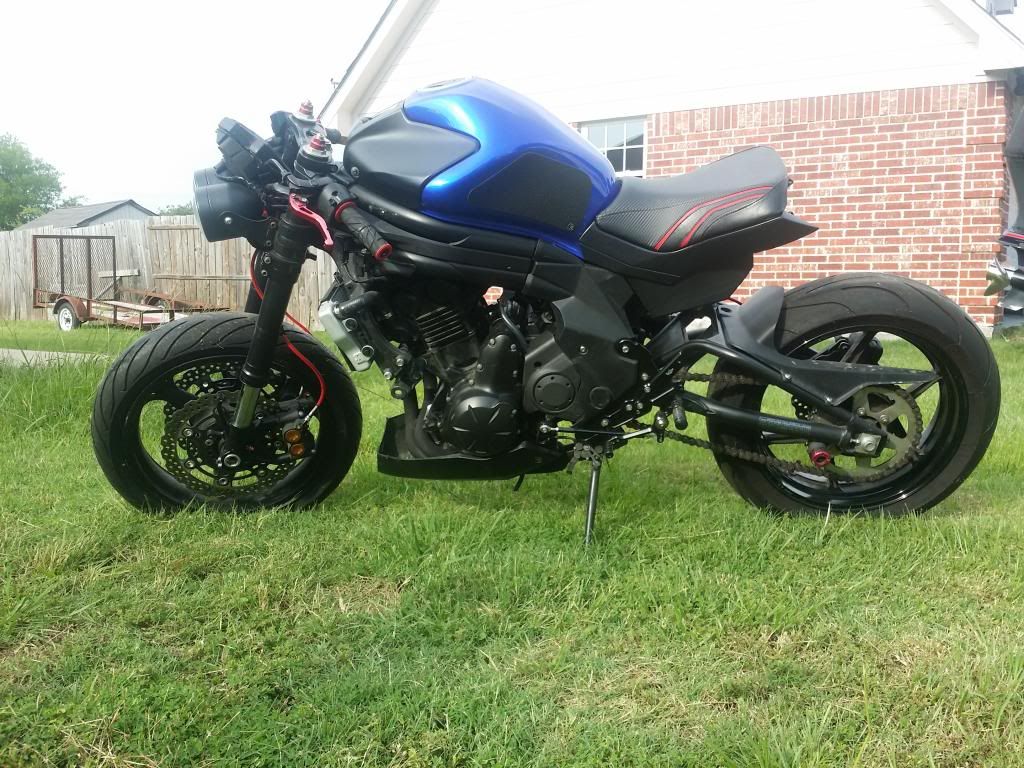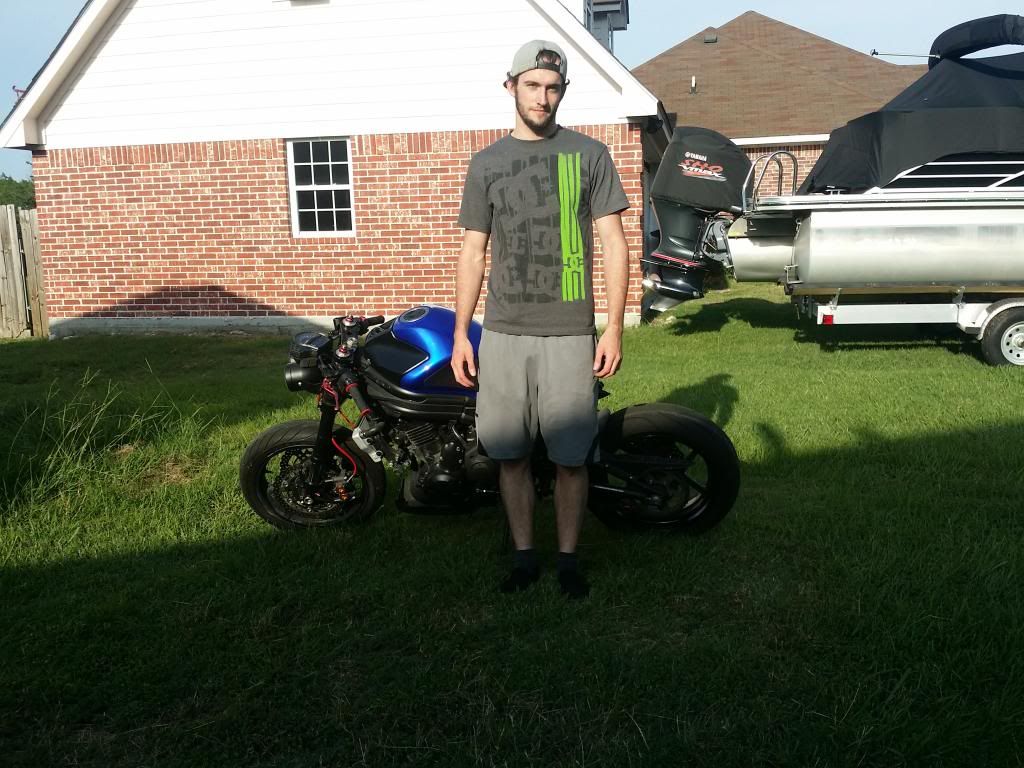 With your post try to give a run down of how the bike sits with the parts you've got in it.
Yamaha R1 gold pot mono bloc calipers
2008 ZX6R forks
Stock 2013 650 petal rotors
Venhill stainless brake lines all around
Dominator headlight and mounts
ZX6R clip - ons
Luimoto seat cover
2003 ZX6R front wheel
The full set of ZX6R wheels are waiting on powder coat. She finally decided the color. The stainless lines will be replaced by the color she wants. The Luimoto seat covers are pending sale so I'm reverting to stock black. The tank will be painted after the powder coat. Easier to match paint to powder than powder to paint.