Discussion Starter
·
#1
·
Well, today was kinda of nasty and cold so i couldn't take the bike out, but about a month ago, i bought some license plate light screws. It was sort of a poor design since if i ever needed to take the plate off i would have to unwire everything, so i decided to just put them on the sides of my tail kit, just as like extra lights. I think it looks pretty cool!
Let me know what you guys think!
before i put the plate and seat back on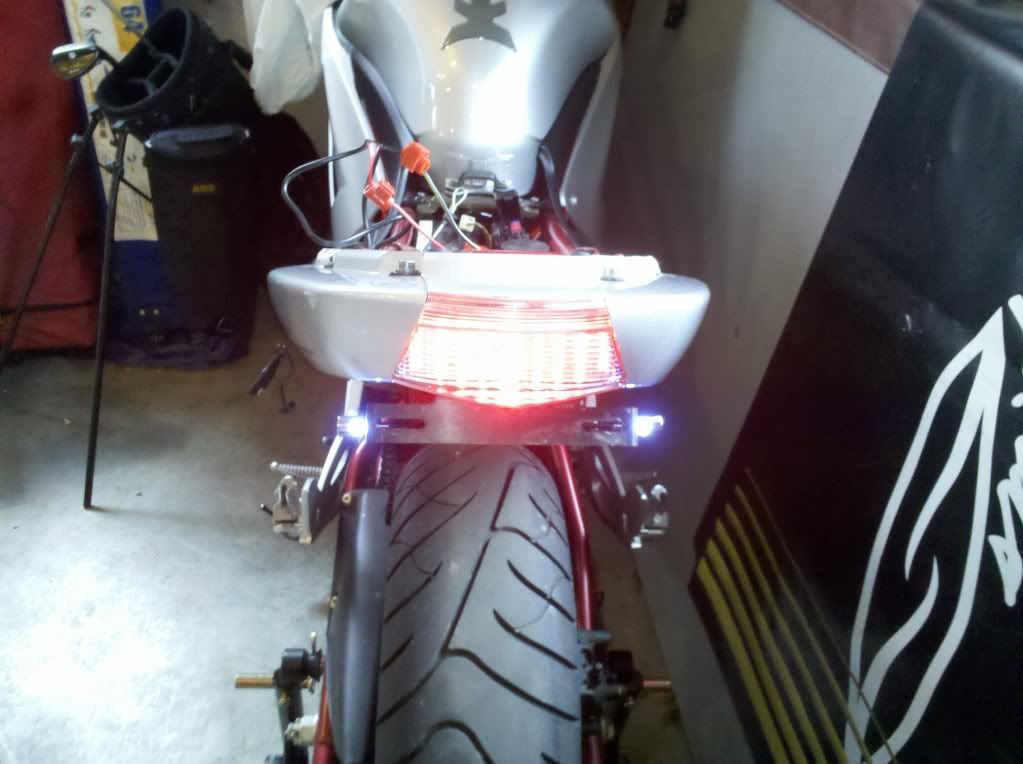 My hack job of a wiring set up
What it looks like underneath...
All set up!
I probably need to adjust them a little bit so they are both at about the same level, but other than that i like them! Let me know what you guys think!