Discussion Starter
·
#1
·
Hey Guys, just thought I would show you some pics from our ride today. It was the annual MRA(Motrocycle Riders Assosciation) Awareness Ride.
Indie and I left home at about 9am to make the ride starting point at Perth by 11am. We made it with about 10mins to spare, almost 170kms from home.
According to the organisers, there was over 500 bikes there!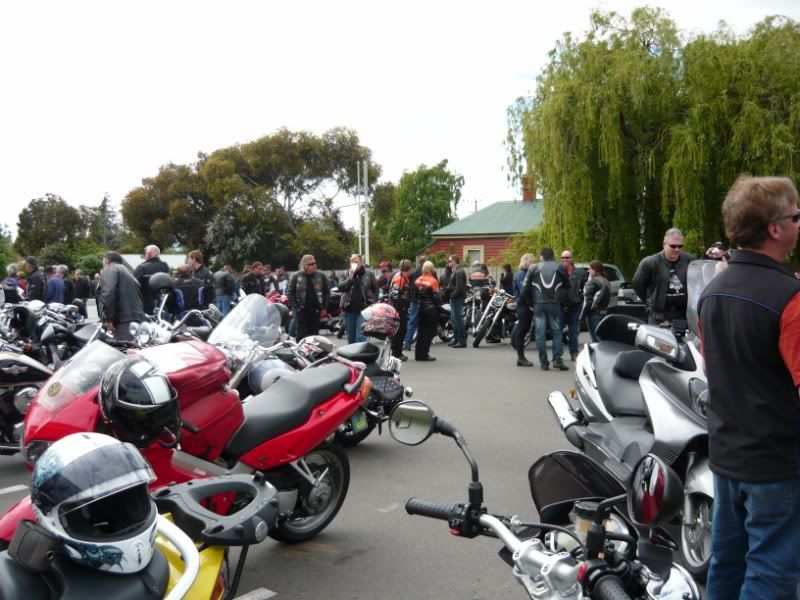 Then under Police escort we left Perth and rode just up the road to Launceston. We held up everyone in town and all of the lights were programmed green for us so we didn't lose anyone. we finally arrived in Newnham, a slightly outer suburb of Launceston and arrived at Archer's Manor. There was a show and shine, a band was playing, and a BBQ was underway ready for us when we arrived.
Mine was the only Ninja 650 in attandance, but every other catergory was well catered for.
Sport bikes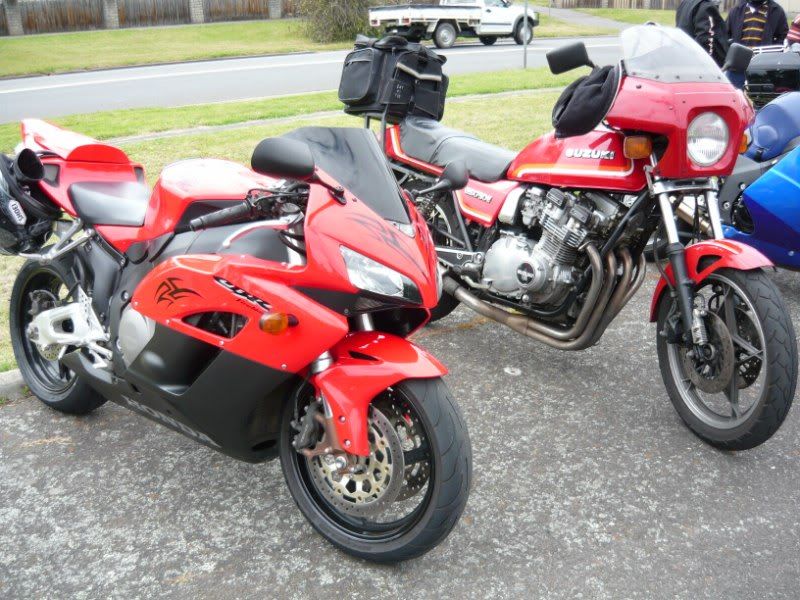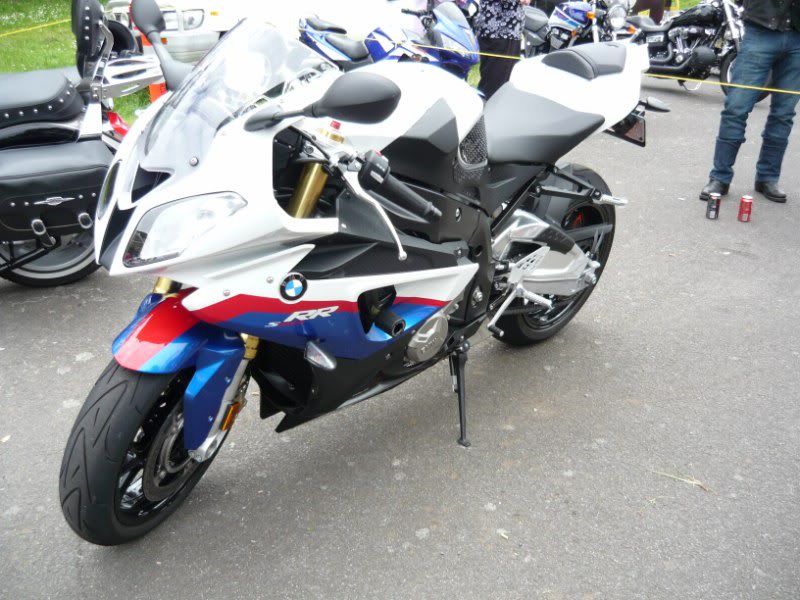 Nakeds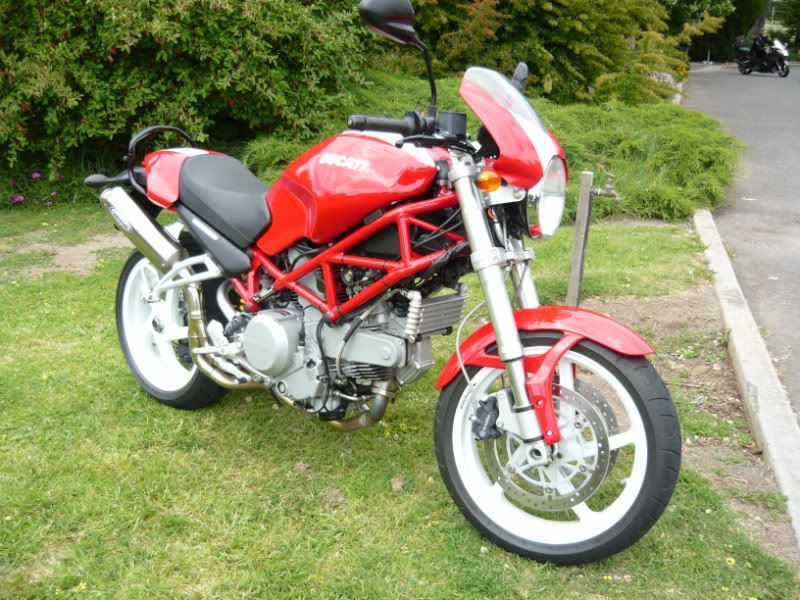 Matching pair of Dukes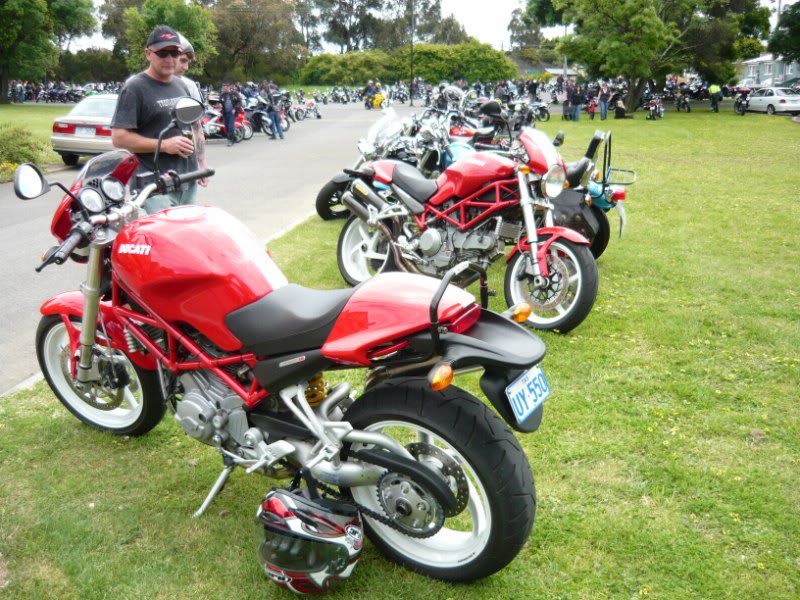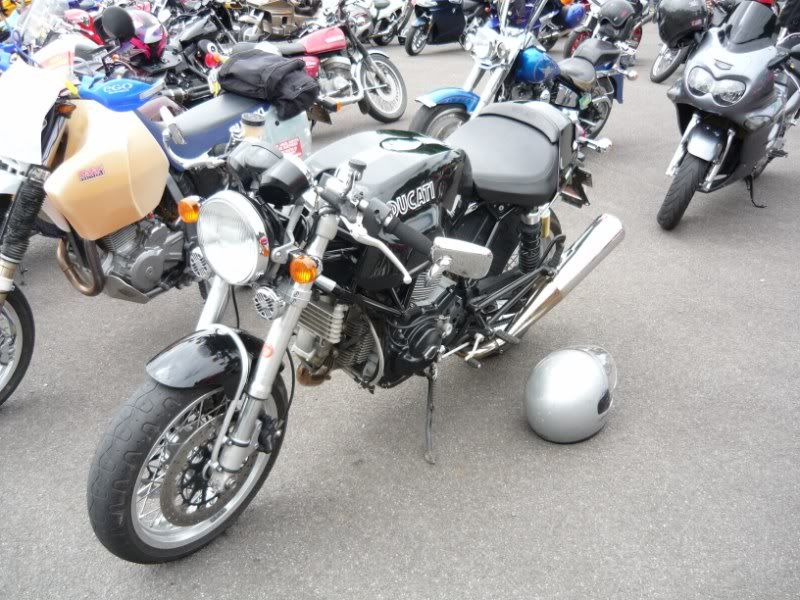 Crusiers up the wazoo!!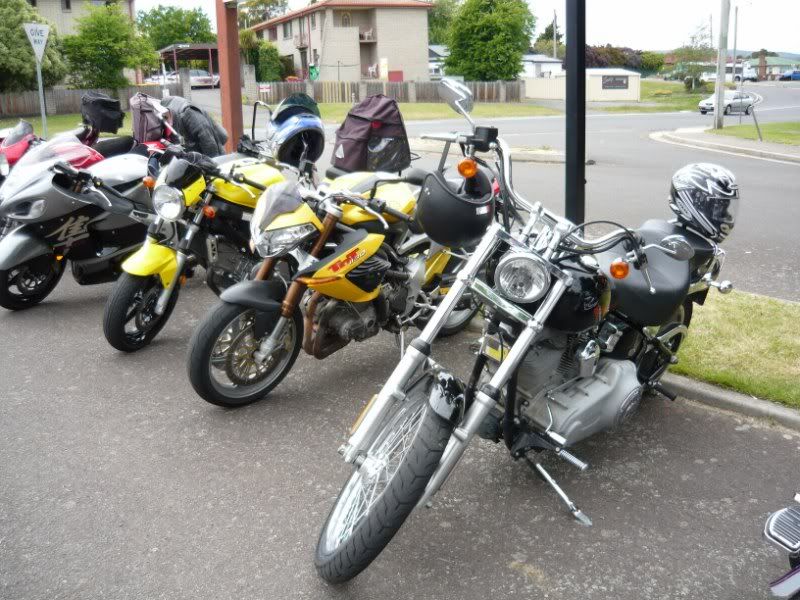 And even a couple of classics
This thing had suicide shift and a left hand operated bar to signal right turns
My mates new white FZ8 naked is in the background there. I didn't even know he was coming otherwise we would have organised a get together.
Plus some others that don't really fit any mould
This Duke was very different, the windscreen pivoted with the handle bars but was separate from the fairings
This one had a safari fuel tank fitted, I reckon it was at least a 30-40 litre tank!
Last but not least, a couple of Nnja 250's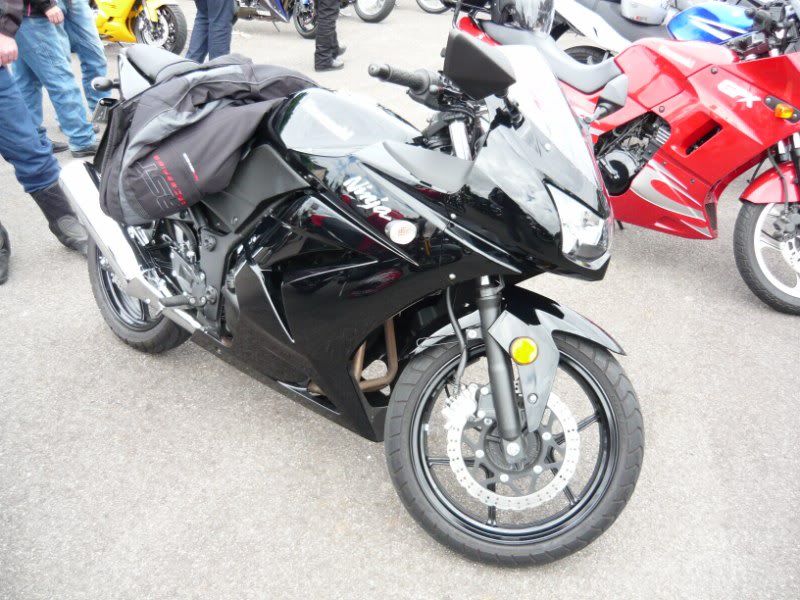 Enjoy!!