Discussion Starter
•
#1
•
As I've spoke from time to time, my bike seems to be one that rattles quite a bit in the cockpit area especially at around 4k rpm. Who knows if it's plastics, or assembly, or maybe my engine vibrates a little more than others. At any rate, this might help some of you out that are searching for elusive rattles. I found two rattles with this method and devised ways to reduce or eliminate them.
Doing it Sherlock Holmes style
So we all have felt around riding. Sometimes this is successful and sometimes not. Here's a tale tale sign of rattles with plastics.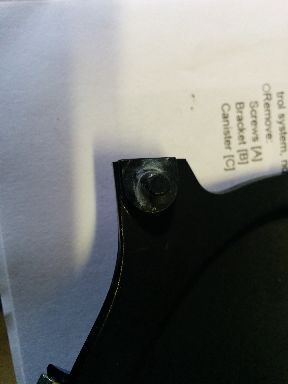 Note the dust around projection. This isn't dust at all. It's plastic that comes from the part vibrating against another part effectively sanding the part as it rattles.
It doesn't show up well in this picture, but sanding dust also accumulated below the mounting bracket.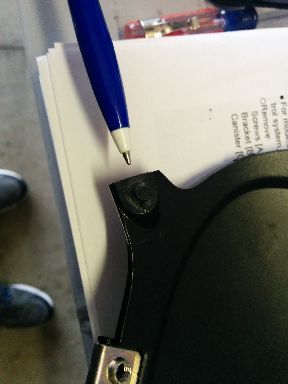 This is after I wiped the dust off.
Playing Mr. Fixit
In this case I had two issues with this cover. It was vibrating in the metal support at the base, and also then vibrating against the top of the instrument cluster. I chose to drill out the mounting bracket holes and install grommets, and some rubber tube at the top. I didn't want to use something that would hold moisture.
After enlarging these holes and installing the grommets. Make sure you account for the thickness of the grommet when you enlarge the hole.
1" sections of clear tube, sliced. They clamp lightly onto the cover but can pretty easily fall off.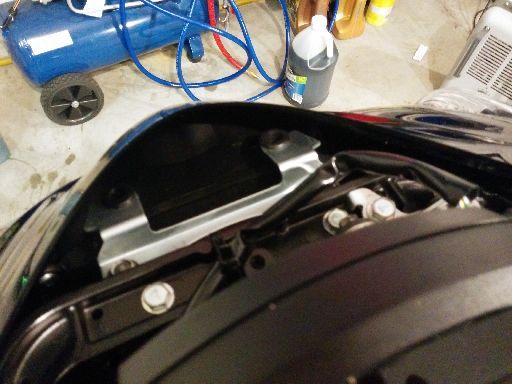 Bracket reinstalled.
With the grommets the cover fit pretty tight, but it's in there. I've rode it a few times now and haven't heard much rattling at this point.