Discussion Starter
·
#1
·
Hey Guys, so last night I replaced some OEM bolts and thought I would finally do the soap trick to see if my exhaust was leaking... Was it ever. It was like a bubble machine on my bike.
So couple questions about that. I bought my Hard Krome pipes off ebay and they came with no attachment fittings, so I used the stockers (which seemed to work to me?) and I put the HD gaskets on (but only one set, I have another set that I can still do the double gasket trick.) But I'm wondering if there's a problem with the attachment fittings? Maybe these were supposed to have a different attachment fitting?? I have some pictures showing how they look seated and tightened down.
Rear
Front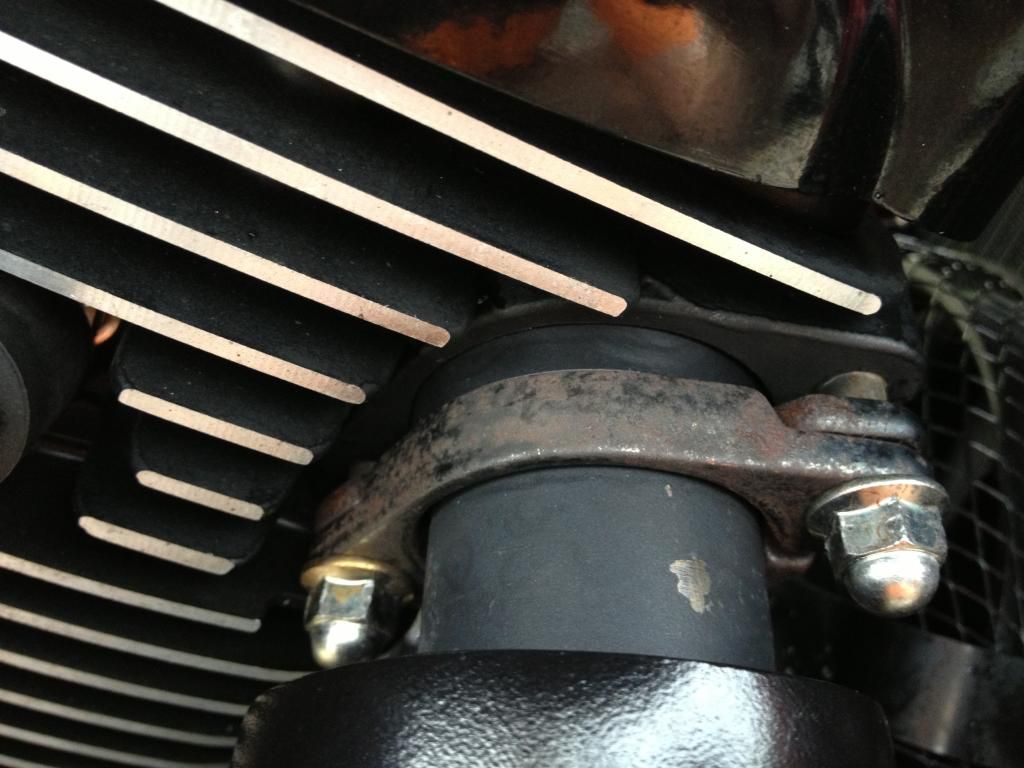 It seems maybe there's not even pressure from the brackets on the exhaust flange to the port hole because of the spacing between the engine and the bracket???
I can't get anything other than a open end wrench on these acorn nuts to tighten them either. So I have no idea if they're torqued enough, or to much.
Any help on that from anyone? I'm going to remove the pipes and double the gasket and hope that does the trick. But something about the way it all attaches just doesn't seem right to me.
Also, pulled my plugs yesterday to check them and realized i really had no idea what they should look like.......... :doh
So can you guys tell me from these pics what's going on. If they're ok or what not.
All I have is the pipes, no FC or Intake.
Rear Left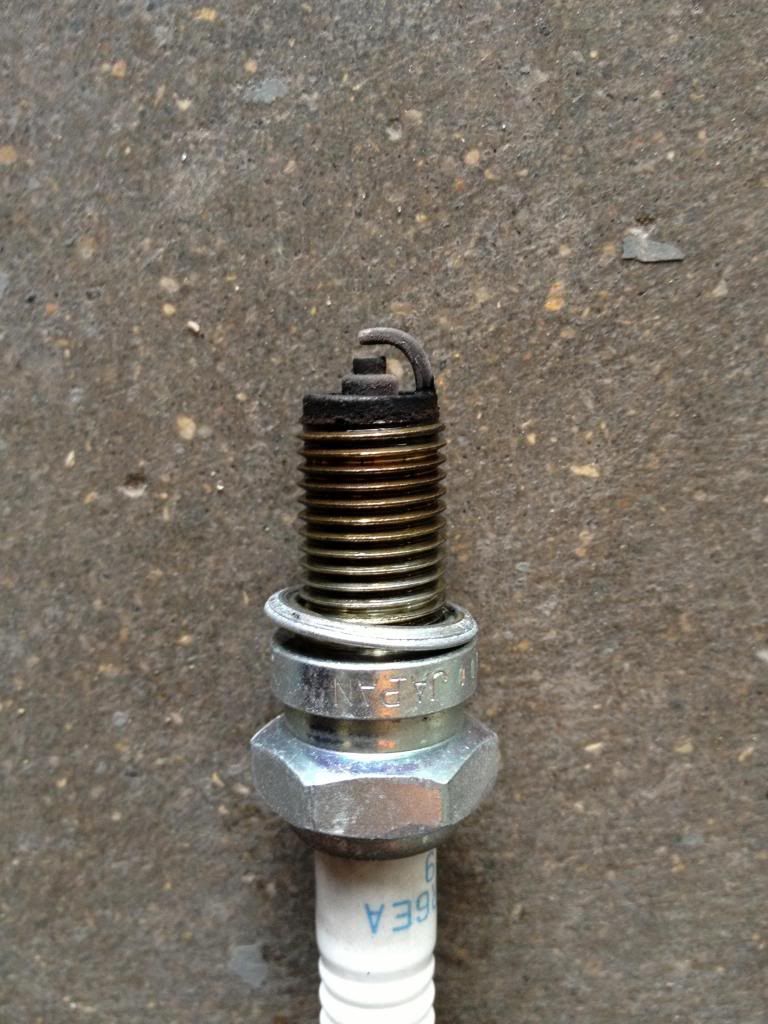 Front Left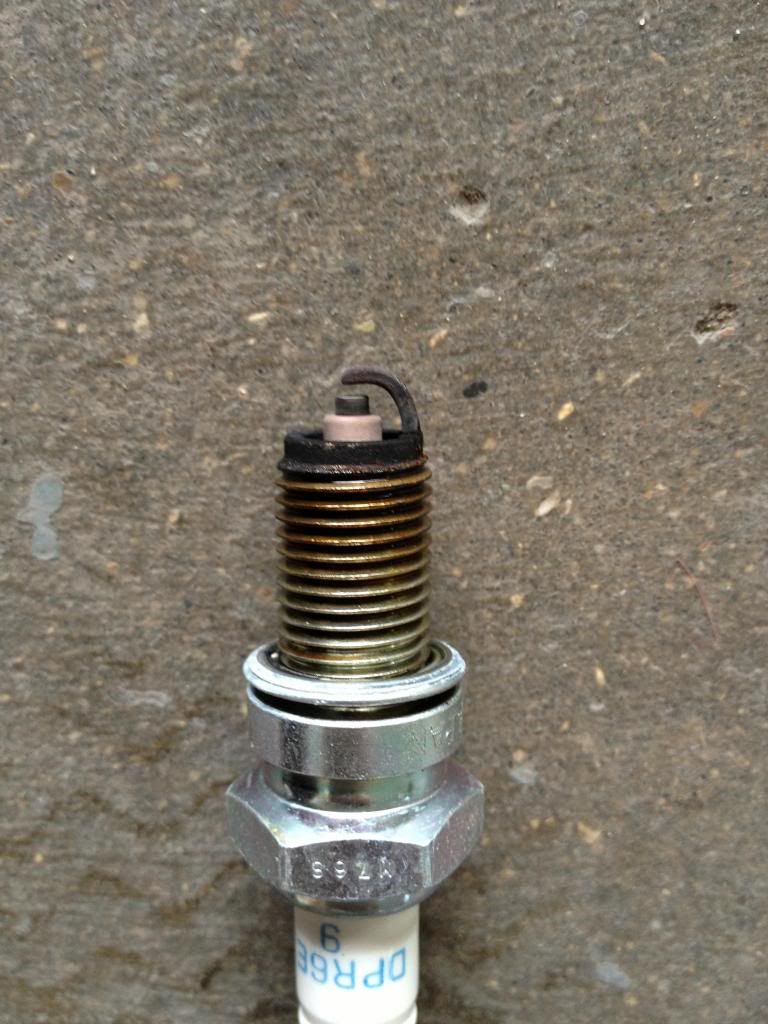 Rear Right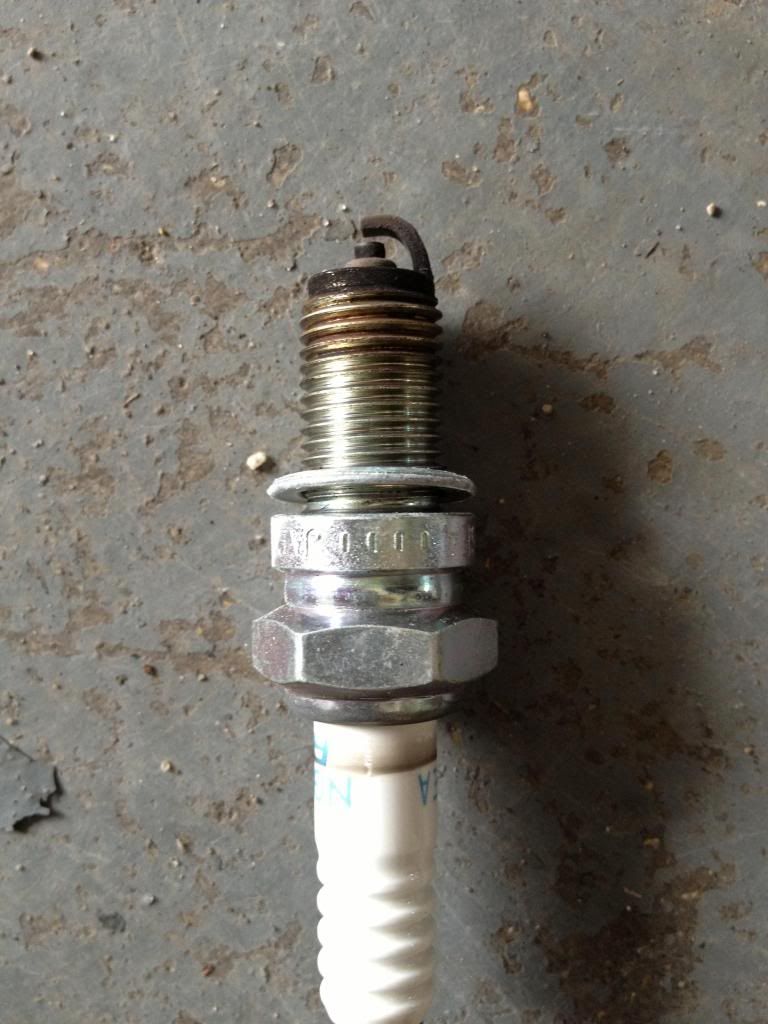 Front Right
I'm guessing you guys are going to tell me to change them since they're so cheap lol So what do I replace them with?
Thanks for the help in advance!!