Discussion Starter
•
#1
•
The BadA$$ Intake is now available for the Mean Streak (2002-2007). This intake is available with and without the throttle body spacer.
$349 + shipping with the spacer.
$299 + shipping without the spacer.
Estimated lead time is 5 weeks.
Model pictured below is with spacer. For the model without the spacer, the back plate is flat, without the recessed area, and bolts directly to the throttle body.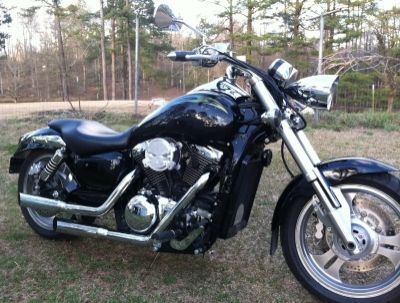 The BadA$$ Intake was a concept designed by me and manufactured by Fuller Precision, Inc., to my specific requirements. I designed this intake in order to have a product that fulfilled my desire for both performance and aesthetics for my Mean Streak. This was a personal project that I pursued without intent to make or sell intakes, but rather to have something that I could not obtain in the marketplace. Requests have since been made to me by forum members about how they could obtain a BadA$$ Intake. Paul Fuller, Jr. of Fuller Precision, Inc. has been gracious enough to fulfill these requests.
His contact information is:
Paul Fuller, Jr.
Fuller Precision, Inc.
1155 County Road 1354
Vinemont, AL 35179
(256) 739-4962
Email:
[email protected]
You can also communicate with me, Russell Rodgers. I will assist and help within my abilities. Please communicate with me through this forum via private messaging. You can also email me but I get a lot of email spam and may accidentally overlook an email message from an address that I do not recognize.
I am not promoting this intake. Nor am I receiving any funds from any sales. That is my desire that I expressed to Paul. I am simply helping out fellow riders who may wish to have one of these intakes while also helping my dear friend have the opportunity to direct his talents towards his passion for motorcycles and their owners.