Discussion Starter
·
#1
·
I've got a 2008 Versys swingarm for sale. This part is lighter and stiffer than the stock 650r swingarm and is a direct replacement. The 650r has a steel swingarm whereas this one is aluminum. This part is very rare. I priced out everything here at about $550 + shipping new (from ronayers) so $310 shipped seems really fare.
Condition:
I would rate this about a 9/10. There are no dents or dings. Some small paint scratches are present from normal use. Overall, it's very clean and in great shape.
The only 'defect' to mention is the RHS spool mount. A bolt was broken off inside of it and there's some material left in there. A proper drill/tap job or threaded insert will fix it up. The threads do not appear to be damaged; see the close-up below.
The bearings/seals/sleeve are preinstalled. Also included are both chain guards, brake line bracket, and chain adjusting nuts/bolts. The actual chain adjusters are not included.
The versys axle bolt and chain adjuster blocks are the only other parts you need to do the swap. They're about $45 at ronayers. If someone has the facilities, you could machine your own blocks. I looked at a versys at work and they're literally just a square block with a hole in the middle.
Payment:
Payment via paypal only. PM me or reply here and I'll send you my info. $310 includes shipping to the Continental US. I'll ship to other places but it will be extra. Let me know and I'll get you a quote.
Whole bunch of pics. Let me know if you need/want more or have any other questions. I understand it's a lot of money. I have high post counts at z750s.com, ninja250.org, and brp650forums.com if that helps, all under the same username.
Here's my ebay feedback for some extra confidence too.
I usually don't post here (too many other forums!) but made the account a long time ago to view pics.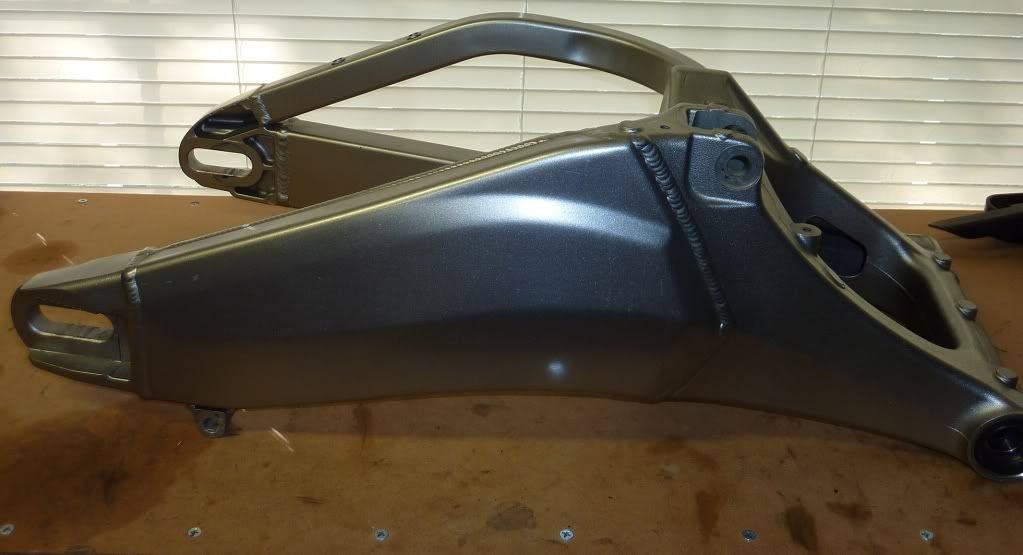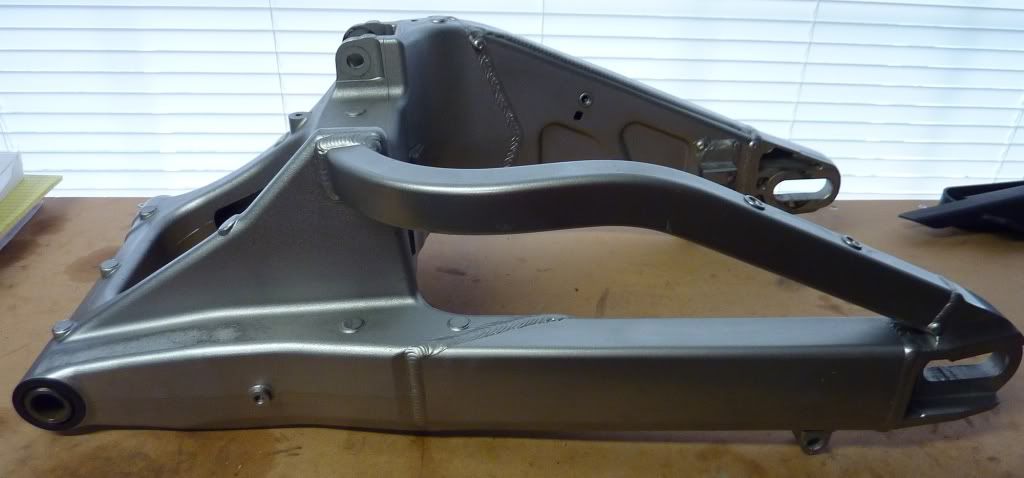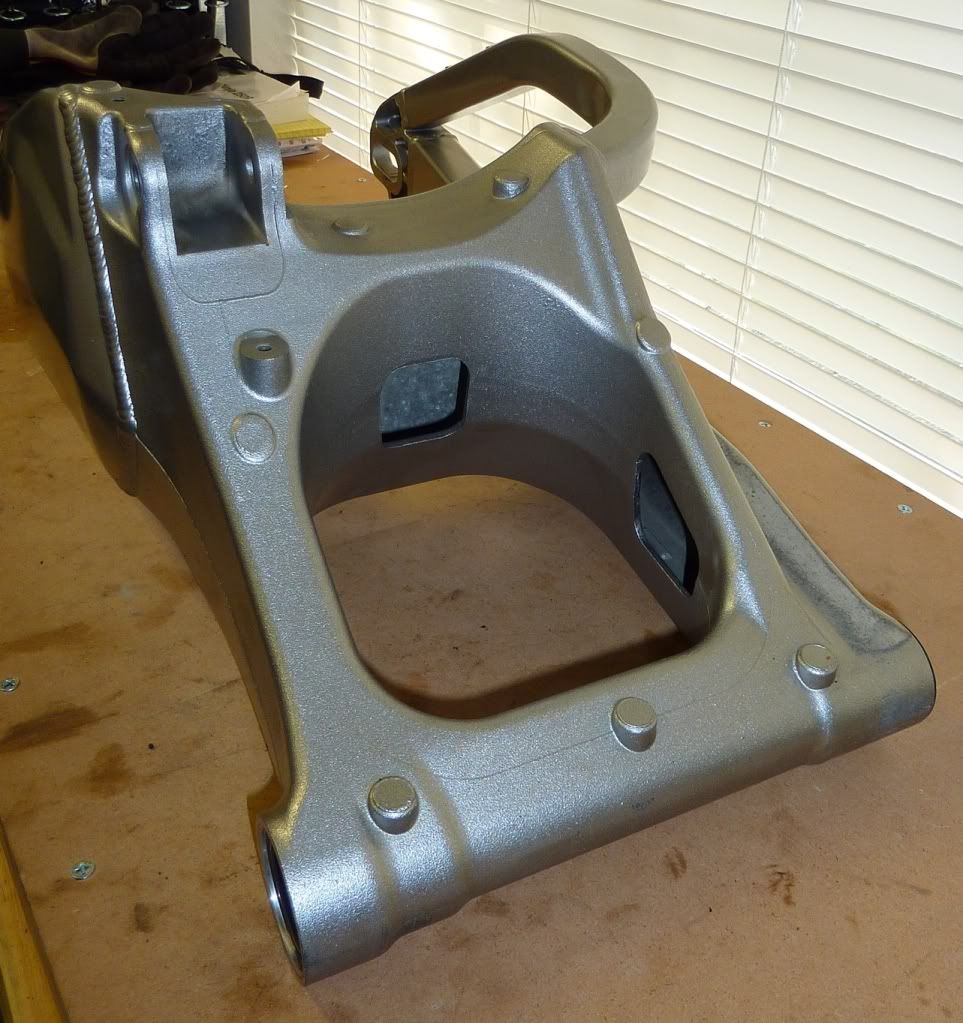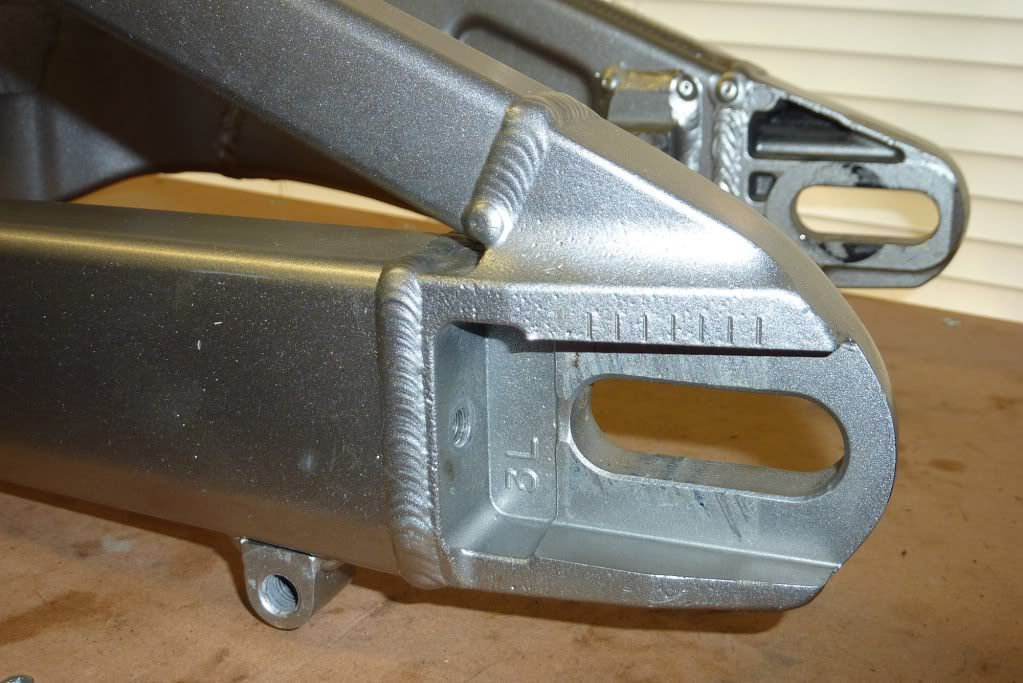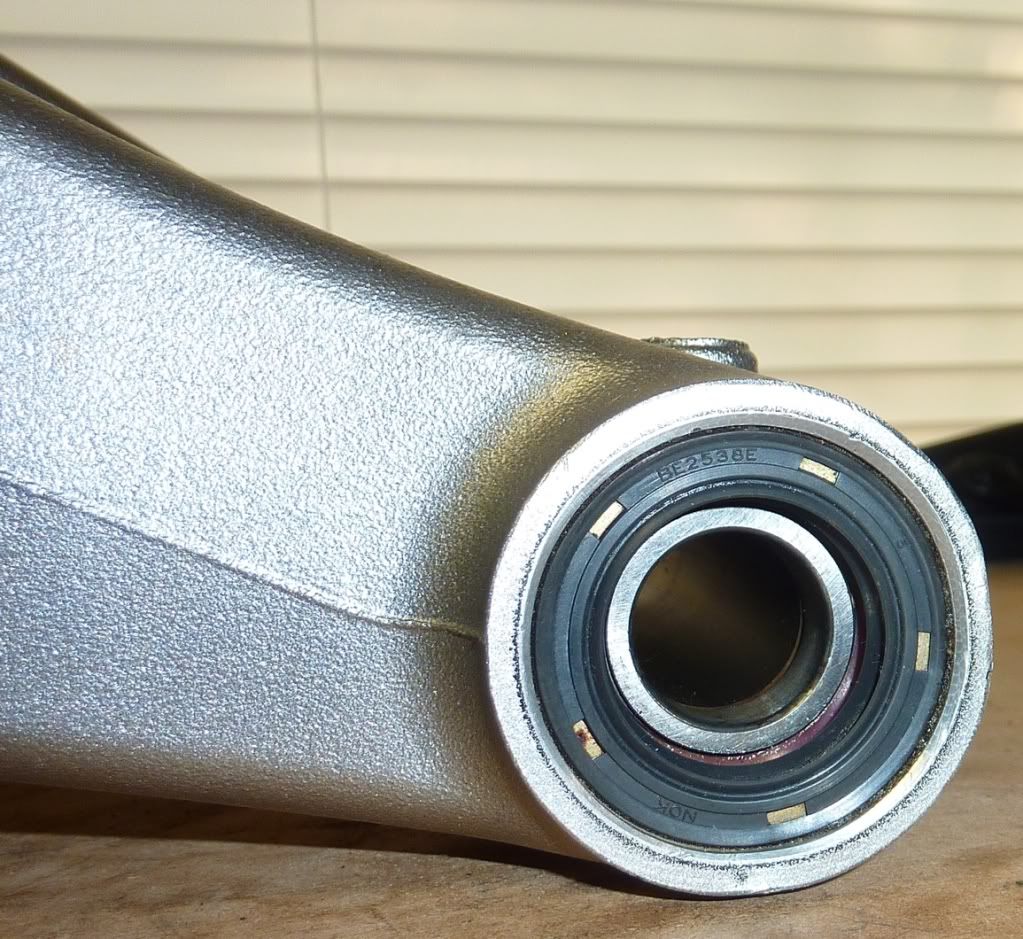 right side spool mount. the little scratch above the hole is probably the worst damage on the whole part.
left side spool mount is good.
included parts
assembled
close-ups of the weld. it's all still good. no cracks.